Tovi Lehmann's Research Group:
Population Biology of Mosquitoes & Parasites
---
Our research explores broad population biology questions relevant to patterns of malaria transmission and vector control. Ecological, genetical, behavioral, and molecular approaches are routinely used. We seek discoveries that improve understanding of phenotypic diversity in vector species, its adaptive value, and epidemiological consequences. Studies are conducted at the National Institutes of Health in Rockville, Maryland, and at the Malaria Research and Training Center (MRTC) in Bamako, Mali. The group is nested in the International Studies & Entomology Section of LMVR/NIAID/NIH, headed by Dr. Robert Gwadz.

Main Research Questions

How do aestivation and migration contribute to the persistence of mosquito vectors in areas without surface waters during the 3-7 months dry season?

What ecological and evolutionary forces split the molecular forms of An. gambiae from a common gene pool and what mechanisms prevent gene flow between them?

What shapes susceptibility to pathogens in natural vector populations?


---
Seasonal variation in longevity and dispersal under natural conditions (lead by A. Dao)


Based on a mark, release, recapture (MRR) experiment of individually marked mosquitoes, we estimate survival and dispersal of populations of An. gambiae under natural conditions. Targeting emerging mosquitoes from natural larval sites we incorporate age dependent changes in survival and dispersal. Our longitudinal study provided fresh insight into old mosquito secrets: We recaptured a female An. gambiae (M molecular form) at the early wet season, 7 months after her capture and release at the end of the previous wet season. This extraordinary finding and other results provided the first unequivocal evidence for aestivation in An. gambiae (Lehmann et al. 2010).

Identifying phenotypic changes associated with seasonality and aestivation (lead by D. Huestis and A.S. Yaro)


Environmental variation over the course of a year (seasonality) can lead to phenotypic variation within a year and between locations experiencing different environmental patterns. This variation can be due to plasticity within a population and/or genetic divergence between populations – both of which are driven by natural selection of local environmental conditions. In the Sahel, we observe distinct seasonality between the wet season and the dry season, and hypothesize that mosquitoes are aestivating to survive the long, hot, dry season. Thus, we have designed a series of phenotypic assays to identify changes in metabolism, flight activity, feeding response, and oviposition between wet-season and dry-season individuals. The ultimate goal of these projects is to identify traits which will allow us to distinguish between individuals which are not aestivating from those which are in aestivation (or destined for aestivation or emerging from aestivation).

Identifying molecular changes associated with seasonality and aestivation (lead by D. Huestis)


Along with identifying phenotypic differences associated with seasonality, we are also undertaking several projects to explore changes at the molecular level that may result from plasticity or other responses to differing environmental conditions. Specifically, we will be analyzing changes in gene expression, nutritional reserves, and cuticular hydrocarbons with respect to seasonality. Specimens have been collected in both the wet season and the dry season for use in RNA analyses, which may include microarrays, real-time PCR of candidate genes, and next-generation high-throughput sequencing. Additionally, mosquitoes have been collected and preserved for nutritional analysis to compare the total protein content and the lipid and carbohydrate reserves of wet-season vs. dry-season individuals. Lastly, we hypothesize that the cuticular hydrocarbon (CHC) profiles between individuals in aestivation should be significantly different from non-aestivators, both as a barrier to moisture-loss and due to age, and are conducting gas-chromatography to obtain these CHC profiles.

The contribution of aestivating mosquitoes to the subsequent wet season populations in the Sahel (lead by A. Adamou)

Persistence of African anophelines throughout the long dry season (4-8 months) where no surface waters are available remains one of the last mysteries of medical entomology. Our recent studies demonstrate that aestivation (summer diapause) is one mechanism that allows the African malaria mosquito, Anopheles gambiae, to persist in the Sahel (Lehmann et al. 2010). However, migration from distant localities - where reproduction continues year-round - might also be involved. To assess the unique contribution of aestivating adults to the build-up of populations in the subsequent wet season, we compared two villages subjected to weekly pyrethrum sprays throughout the dry season with two nearby villages where only monitoring was done.

Compatibility of Plasmodium and mosquitoes (lead by J. Hume)

The susceptibility of mosquitoes to Plasmodium infection ranges from complete receptiveness, where all individuals support infection, to the opposite end of the spectrum, total refractoriness, where no individuals support infection. In essence, there is a degree of compatibility between parasite and mosquito and the extent of this compatibility determines the successful transmission of infection. Using both human and animal malaria models, we are investigating the capacity of Plasmodium to adapt to new mosquito vectors and the costs associated with any such adaptation.

Male flight patterns during swarming and determinants of mating success (lead by N. Manoukis)


Using stereoscopic infra-red videography, we can localize and track individual male mosquitoes in natural swarms. These data allow us to test whether male distribution within a swarm is non-random, which could suggest varying probabilities of mating success depending on male position and selective pressure for occupying particular portions of the aggregation. We are also investigating the role of different swarming characteristics as a factor of pre-zygotic reproductive isolation between incipient species of An. gambiae. Our approach to studying the behavior of male mosquitoes in the field should allow unprecedented insight into selective factors affecting male behavior and possibly into methods to disrupt mating for mosquito control.
---
Currently no position is available in our group.

As always, candidates at all levels (students, postbacs, and postdocs) who have their own funding are encouraged to apply. We are looking for a highly motivated, independently-thinking individuals, who want to design and conduct field and/or laboratory studies on disease vectors. To apply, please send CV, statement of research interests, reprints of recent papers, and names of three references to Tovi Lehmann. Information on the Post-baccalaureate Intramural Research Training Award (IRTA) Program and application forms are found here: NIH Postbac Program
---
| Rockville | Bamako |
| --- | --- |
| Diana Huestis, Postdoc email | Adama Dao, PhD student email |
| Jen Hume, Postdoc email | Alpha Seydou Yaro email |
| Nicolas Manoukis, Postdoc website | Abdoulaye Adamou email |
| Kathryne Dieter, MPH email | Moussa Diallo email |
| Andre Laughinghouse email | Yaya Kassogue email |
| Kevin Lee email | |
---
(View more publications by Tovi Lehmann in PubMed.)



Lehmann T Adama Dao, Alpha Seydou Yaro, Abdoulaye Adamou, Yaya Kassogue, Moussa Diallo Traore Sekou and Cecilia Coscaron-Arias. 2010. Aestivation of the African malaria mosquito, Anopheles gambiae in the Sahel. Am. J Trop. Med Hyg. 83: 601-606. pdf

Dao A, Yaya Kassogue, Abdoulaye Adamou, Moussa Diallo, Alpha Seydou Yaro, Sekou F. Traore, and Lehmann T. 2010. Reproduction - longevity trade-off in Anopheles gambiae (Diptera: Culicidae) J Med Entomol. 47:769-77. pdf

Diabate A, Dao A, Yaro AS, Adamou A, Gonzalez R, Manoukis NC, Traore SF, Gwadz RW, and Lehmann T. 2009 Spatial swarm segregation and reproductive isolation between the molecular forms of Anopheles gambiae. Proc Biol Sci. 276:4215-22. Epub 2009 Sep 4.. pdf

Manoukis NC, Diabate A, Adamou A, Diallo M, Dao A, Yaro AS, Ribeiro JMC and Lehmann T 2009. Structure and Dynamics of Male Swarms of Anopheles gambiae. Journal of Medical Entomology: In Press. pdf

Lehmann T, Hume JCC, Licht M, Burns CS, Wollenberg K, Simard S, and Ribeiro JMC. 2009. Molecular evolution of immune genes in the malaria mosquito Anopheles gambiae. PLoS ONE 4(2): e4549. pdf

Dao A, Adamou A, Yaro SA, Maiga HM, Kassogue Y, Traore SF and Lehmann T. 2008. Assessment of alternative mating strategies in Anopheles gambiae (Diptera: Culicidae): Does mating occur indoors? J Med Entomol. 45:643-652. pdf

Lehmann T and Diabate A. 2008. The molecular forms of Anopheles gambiae: A phenotypic perspective. [A Review] Infect. Genet. Evol. 8:737-46. pdf

Diabate Abdoulaye, Dabire K Roch, Heidenberger Kyle, Crawford Jacob, William Lamp, Culler Lauren, and Lehmann T. 2008. Evidence for Divergence Selection between the Molecular Forms of Anopheles gambiae: Role of Predation. BMC Evolutionary Biology: 11;8:5. pdf

Lenhart A, Eigege A, Kal A, Pam D, Miri ES, Gerlong G, Oneyka J, Sambo Y, Danboyi J, Ibrahim B, Dahl E, Kumbak D, Dakul A, Jinadu MY, Umaru J, Richards FO, and Lehmann T. 2007. Contributions of different mosquito species to the transmission of lymphatic filariasis in central Nigeria: Implications for monitoring infection by PCR in mosquito pools. Filaria J. 29;6:14. pdf

Kamau L, Munyekenye GO, Vulule JM, Lehmann T. 2007. Evaluating genetic differentiation of Anopheles arabiensis in relation to larval habitats in Kenya. Infect Genet Evol. 7(2):293-7. pdf

Diabate A, Dabire RK, Millogo N, Lehmann T. 2007. Evaluating the effect of postmating isolation between the molecular forms of Anopheles gambiae (Diptera: Culicidae). J Med Entomol. 44: 60-4. pdf 300kb

Simard F, Licht M, Besansky NJ, Lehmann T. 2007. Polymorphism at the defensin gene in the Anopheles gambiae complex: testing different selection hypotheses. Infect Genet Evol. 7:285-92. pdf

Lehmann T, Dalton R, Kim EH, Dahl E, Diabate A, Dabire R, Dujardin JP. 2006. Genetic contribution to variation in larval development time, adult size, and longevity of starved adults of Anopheles gambiae. Infect Genet Evol. 2006: 6(5):410-6. pdf

Yaro AS, Dao A, Adamou A, Crawford JE, Ribeiro JM, Gwadz R, Traore SF, Lehmann T. 2006. The distribution of hatching time in Anopheles gambiae. Malar J: 22;5:19 pdf

Simard F, Lehmann T 2006. Predicting the Spread of a Transgene in African Malaria Vector populations: Current Knowledge and Limitations. A book chapter in Genetically Modified Mosquitoes for Malaria Control, edited by Christophe Boete. Landes Bioscience/Eurekah Pubmed, Georgetown, TX, USA. pdf 300kb

Diabate A, Roch DK, Kengne P, Brengues C, Thierry B, Ouari A, Simard F, and Lehmann T. 2006. Mixed-swarms of the Molecular M and S forms of Anopheles gambiae (Diptera: Culicidae) in sympatric area from Burkina Faso. J. Med. Entomol.: 43: 480-483. pdf 125kb

Lehmann T, Marcet PL, Graham DH, Dahl ER, Dubey JP. 2006. Globalization and the population structure of Toxoplasma gondii. Proc Natl Acad Sci U S A. 103(30):11423-8. Epub 2006 Jul 18. pdf

Yaro AS, Dao A, Adamou A, Crawford JE, Traore SF, Toure AM, Gwadz R Lehmann T. 2006. Reproductive output of female Anopheles gambiae (Diptera: Culicidae): comparison of molecular forms. J Med Entomol. 43(5):833-9. pdf350kb

Diabate A, Roch DK, Kim EH, Ryan D, Niama M, Thierry B, Simard F, Gimnig EJ, Hawley AW, and Lehmann T. 2005. Larval development of the molecular forms of A. gambiae in different breeding sites: a transplantation experiment. J. Med. Entomol. 42:548-53. pdf 150kb

Dubey JP, Hill DE, Jones JL, Hightower AW, Kirkland E, Roberts JM, Marcet PL, Lehmann T, Vianna MC, Miska K, Sreekumar C, Kwok OC, Shen SK, Gamble HR. 2005. Prevalence of viable Toxoplasma gondii in beef, chicken, and pork from retail meat stores in the United States: risk assessment to consumers. J Parasitol. 91: 1082-93. pdf

Lehmann T, Graham D, Dahl E, and Dubey JP. 2004. Variation in the breeding structure of Toxoplasma gondii and the roles of selfing, drift and epistatic selection in maintaining linkage disequilibria. Inf. Genet. Evol. 4: 107-114 pdf 150kb

Dubey JP, Graham, DH De Young RW, Dahl E, Eberhard ML, Nace, EK, Won K, Bishop H, Punkosdy G, Sreekumar C,Vianna MCB, Shen SK, Kwok OCH, Machen M Sumners, JA Demarais, S Humphreys, JG, and Lehmann T. 2004. Molecular and biologic characteristics of isolates of Toxoplasma gondii from wildlife in the United States. J. Parasitol 90: 67-71. pdf

Lehmann T, Licht M, Gimnig J, Hightower, A, Vulule, JH, and Hawley WA. 2003. Spatial and temporal variation in kinship among Anopheles gambiae (Diptera: Culicidae) mosquitoes. J. Med. Entomol. 40: 421-429. pdf 150kb

Lehmann T, Graham D, Dahl E, Chirukandoth S, Launer F, Corn J, Gamble RH, and Dubey JP. 2003. Transmission dynamics of Toxoplasma gondii on a pig farm. Inf. Genet. Evol. 3: 135-141. pdf 200kb

Dubey JP, Graham DH, Dahl E, Sreekumar C, Lehmann T, Davis MF, and Morishita TY. 2003 Toxoplasma gondii Isolates from Free-Ranging Chickens from the United States. J. Parasitol. 89: 1060-2 pdf

Donnelly, M. J., Pinto J, Girod R, Besansky NJ, and Lehmann T. 2003. Revisiting the role of introgression vs. shared ancestral polymorphisms as key processes shaping genetic diversity in the recently separated sibling species of the Anopheles gambiae complex. Heredity 92: 61-68 pdf

Lehmann T, Licht M, Elissa E, Maega BTA, Chimumbwa JM Watsenga FT, Wondji CS, Simard F, Hawley WA 2003. Population structure of Anopheles gambiae in Africa. Journal of Heredity 94: 133-147. pdf

Donnelly M, Simard F, Lehmann T. 2002. Evolutionary Studies of malaria vectors. Trends in Parasitology 18: 75-80. pdf 90kb

Blackston CR, Dubey JP, Dotson, E, Su C, Thulliez P, Sibley D, and Lehmann T. 2001. High resolution typing of Toxoplasma gondii using microsatellite loci. Journal of Parasitology 87: 1472-1475. pdf

Donnelly M, Licht M, and Lehmann T 2001. The effect of past demographic events on population structure of Anopheles gambiae and A. arabiensis. Molecular Biology and Evolution 18: 1353-64. pdf

Lehmann T. and Beard B.C. Insect Disease Vectors. 2000. A book chapter in Molecular Epidemiology of Infectious Disease (Ed. R.C.A. Thompson). pp. 283-295. Chapman and Hall London. pdf

Simard F, Lehmann T, Lemasson JJ, Diatta M, and Fontenille D. Persistence of Anopheles arabiensis during the severe dry season conditions in Senegal: an indirect approach using microsatellite loci. Insect Molecular Biology 9: 467–479. pdf 270kb

Lehmann T, Blackston CR, Besansky N, Escalante AA, Collins, FH. and Hawley, W.A. 2000. The effect of the Rift Valley on gene flow between Anopheles gambiae populations in Kenya: the mtDNA perspective. Journal of Heredity 91: 165-8. pdf

Lehmann T, Blackston C, Parmley, SF, Remington, JS, and Dubey JP. 2000. Strain typing of Toxoplasma gondii: comparison of antigen-coding and housekeeping genes. Journal of Parasitology 86: 960-971. pdf

Lehmann T, Hawley, WA, Grebert, H, and Collins, FH. 1999. The effect of the Rift Valley on gene flow between Anopheles gambiae populations in Kenya. Journal of Heredity: 90: 613-621. pdf 270kb

Lehmann T, Hawley, WA, Grebert H, and Collins FH. 1998. The effective population size of Anopheles gambiae in Kenya: implications on population structure. Molecular Biology and Evolution 15:264-276. pdf

Lehmann T, Besansky, NJ, Hawley, WA, Kamau, L, Fahey, TG, and Collins, FH. 1997. Microgeographic structure of Anopheles gambiae in western Kenya based on mtDNA and microsatellite loci. Molecular Ecology 6: 243 253. pdf 1.2mb

Lehmann T, Hawley WA, Kamau, L, Fontenille D, Simard F, and Collins FH. 1996a. Genetic differentiation of Anopheles gambiae from East and West Africa: comparison of microsatellite and allozyme loci. Heredity 77: 192 200. pdf

Lehmann T, Hawley, WA and Collins, FH. 1996b. An evaluation of constraints on microsatellite loci using null alleles. Genetics 144: 1155 1163. pdf

Lehmann T, Cupp, MS and Cupp, WE. 1995a. Analysis of migration success of Onchocerca lienalis microfilariae in Simulium vittatum. Journal of Helminthology 69: 47 52. pdf 1mb

Lehmann T, Cupp MS and Cupp, WE. 1995b. Chemical guidance of Onchocerca lienalis microfilariae to the thorax of Simulium vittatum. Parasitology 110: 329 337. pdf 1mb

Lehmann T. 1994. Reinfestation analysis to estimate ectoparasite population size, emergence and mortality rates. Journal of Medical Entomology. 31: 257 264. pdf

Lehmann T, Cupp MS, and Cupp WE. 1994a. Onchocerca lienalis: Rapid clearance of microfilariae within the black fly, Simulium vittatum. Experimental Parasitology 78: 183 193. pdf 2mb

Lehmann T, Cupp, MS and Cupp, WE 1994b. Onchocerca lienalis: A comparison of microfilariae loss in Simulium jenningsi and S. vittatum. Experimental Parasitology 79: 195 197. pdf

Lehmann T. 1993. Ectoparasites: Direct Impact on host Fitness. Parasitology Today 9: 8 13. pdf 2mb

Lehmann T. 1992a. Ectoparasite impact on Gerbillus andersoni allenbyi under natural conditions. Parasitology 104: 479 488.pdf 1mb

Lehmann T. 1992b. Reproductive activity of Synosternus cleopatrae in relation to host factors. Journal of Medical Entomology 29: 946 952. pdf
---
| Name | Currently |
| --- | --- |
| Martin Donnelly | Lecturer, Liverpool School of Tropical Medicine, UK |
| Frederic Simard | Entomologist, IRD, Bobo Dioulasso, Burkina Fasso |
| Dr Douglas Graham | Professor, Grand Valley State University, MI |
| Monica Licht | Mother and a nurse, San Diego, CA |
| Christie Blackston | Arizona Clinical Research Center Tucson, AZ |
| Erica Dahl | PhD Student, Texas University, Galvaston, TX |
| Paula Marcet | PhD student, Universidad de Buenos Aires, Argentina |
| Audrey Lenhart | Senior Research Assistant, Liverpool School of Tropical Medicine, UK |
| Jacob Crawford | PhD student, Cornell University, NY |
| Rodrigo Gonzalez | PhD student, University of North Carolina, Chapel Hill, NC |
| Diabate Abdoulaye | Head, Medical entomology, Institut de Recherche en Sciences de la Sante/Centre Muraz, Bobo-Dioulasso, Burkina Faso |
---
R. Gwadz Entomology Section, LMVR, NIH
Vector Biology, NIAID, NIH
Vector Ecology and Evolutionary Genetics, Donnelly group, Liverpool School of Tropical Medicine, UK
Malaria Research and Training Center (MRTC), Bamako, Mali
Vector Population Biology, IRD/UR016
HTML Tutorials for the Complete Idiot






Tovi Lehmann,
Research Entomologist, PhD, Facility Head,
Laboratory of Malaria and Vector Research, NIAID, NIH,
12735 Twinbrook Parkway, Room 2W-09C,
Rockville MD 20852,
E-mail TLehmann@niaid.nih.gov
Phone: 301-451-1059,
Fax: 301-480-2038



---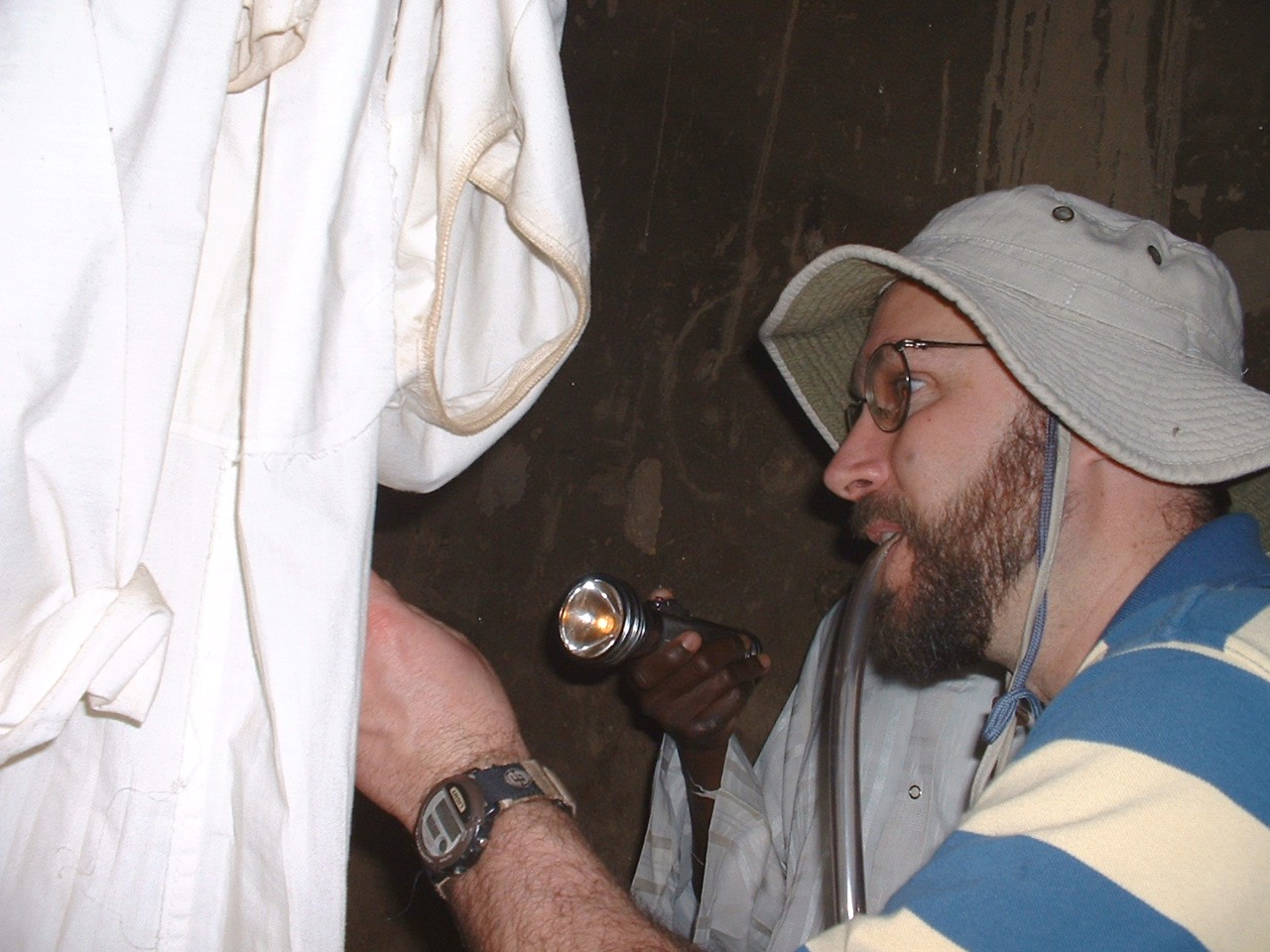 Tovi collecting mosquitoes in a hut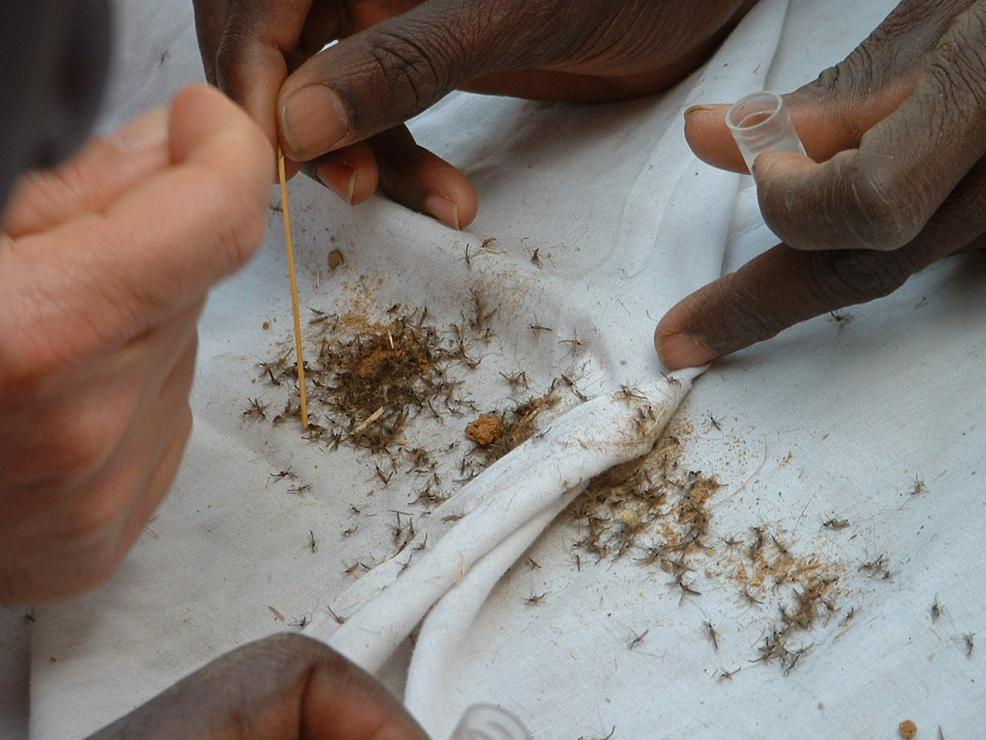 Mosquito sorting after knock down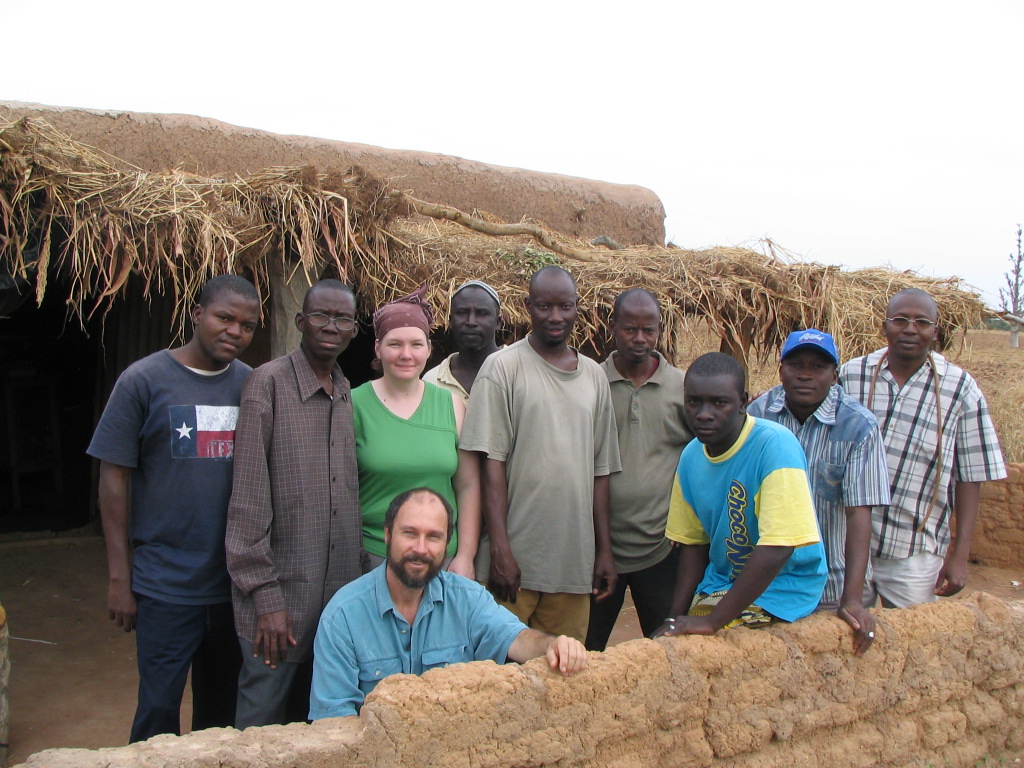 The Thierola Aestivation Team (Mali, 2009)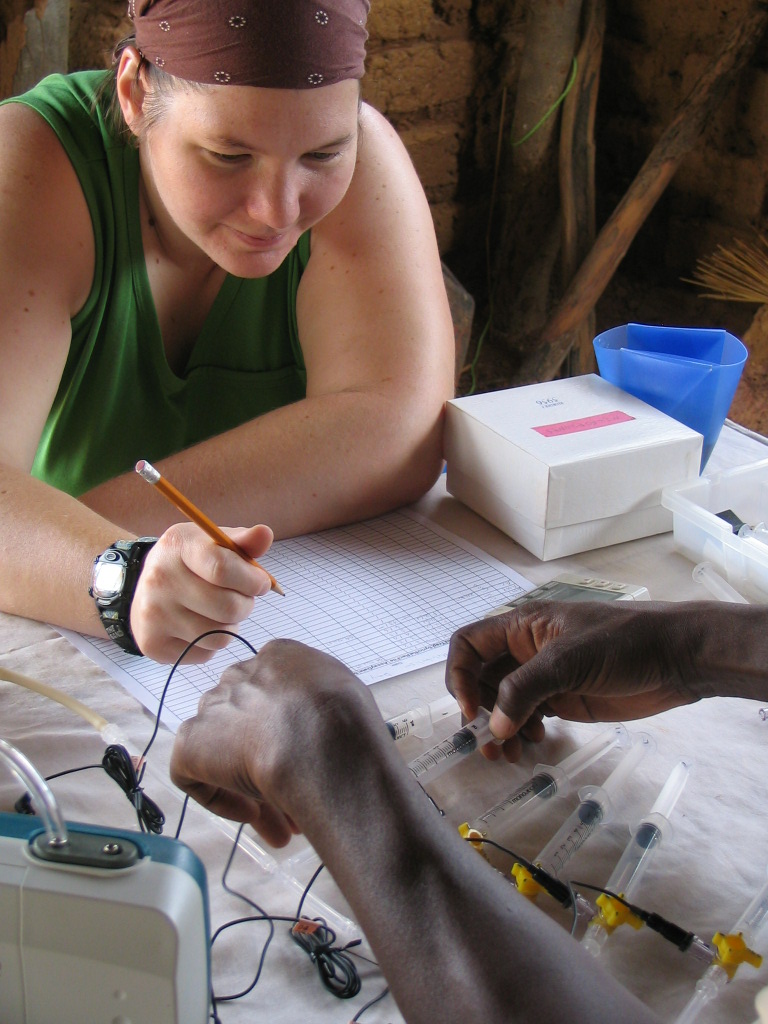 Measuring mosquito metabolism in Thierola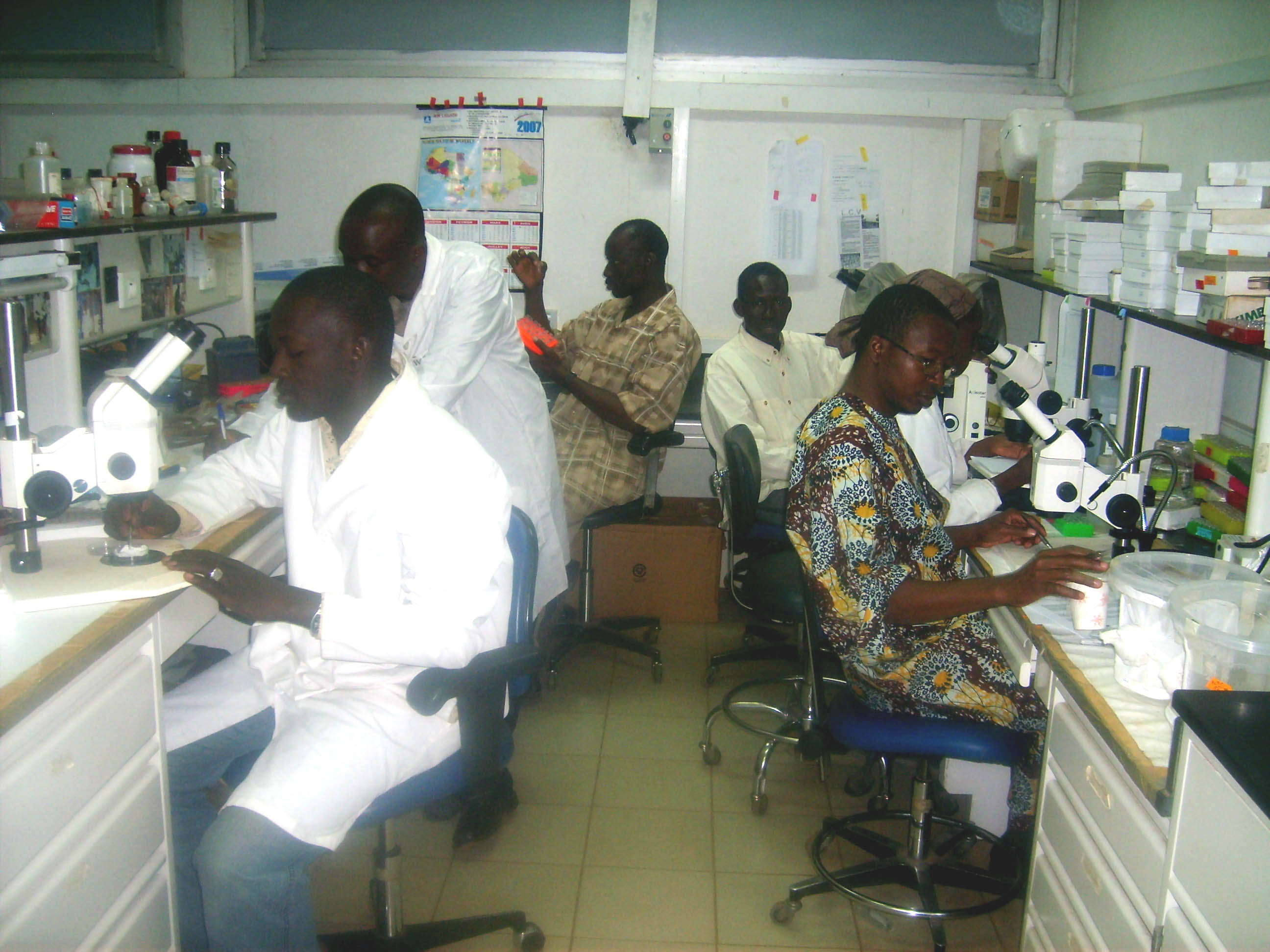 Full team dissecting mosquitoes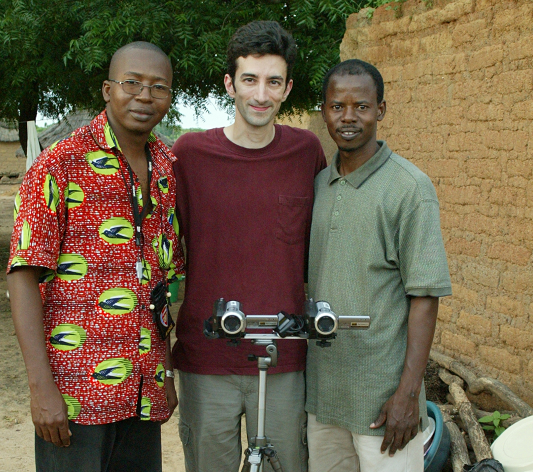 Moussa, Nick, and Alpha filming swarms in 3D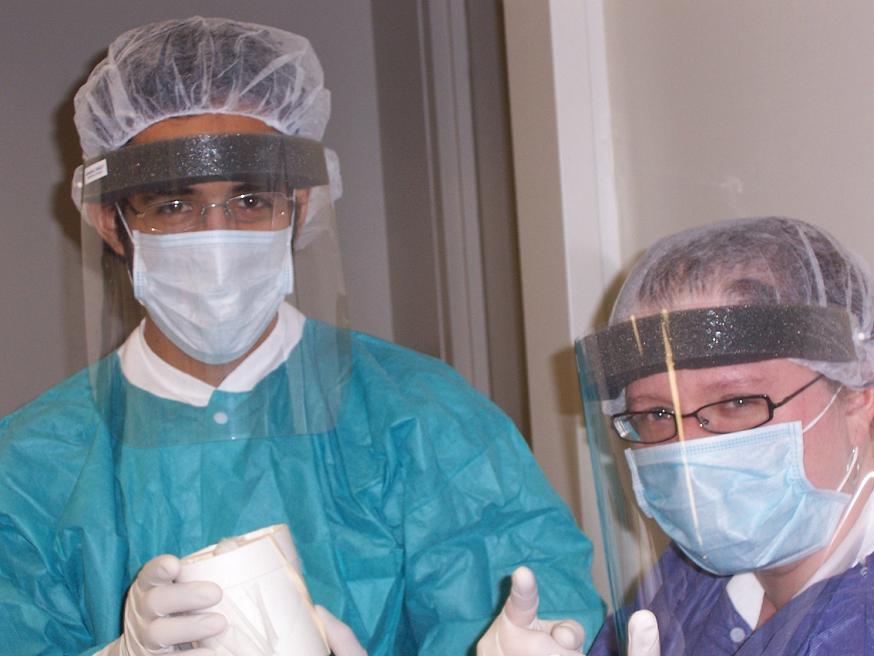 Jen and Rodrigo preparing infection experiment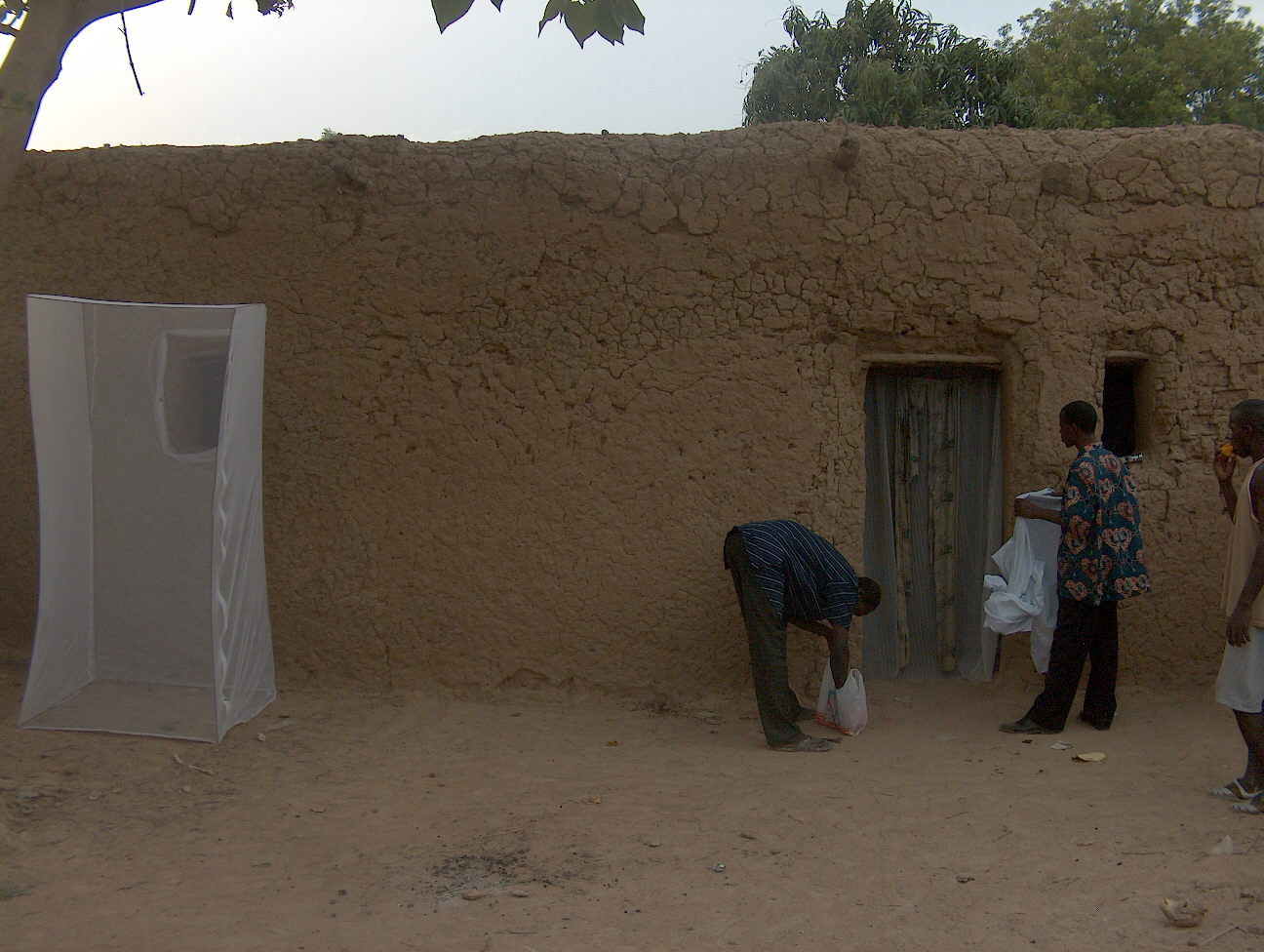 Alpha setting indoor mating experimrnt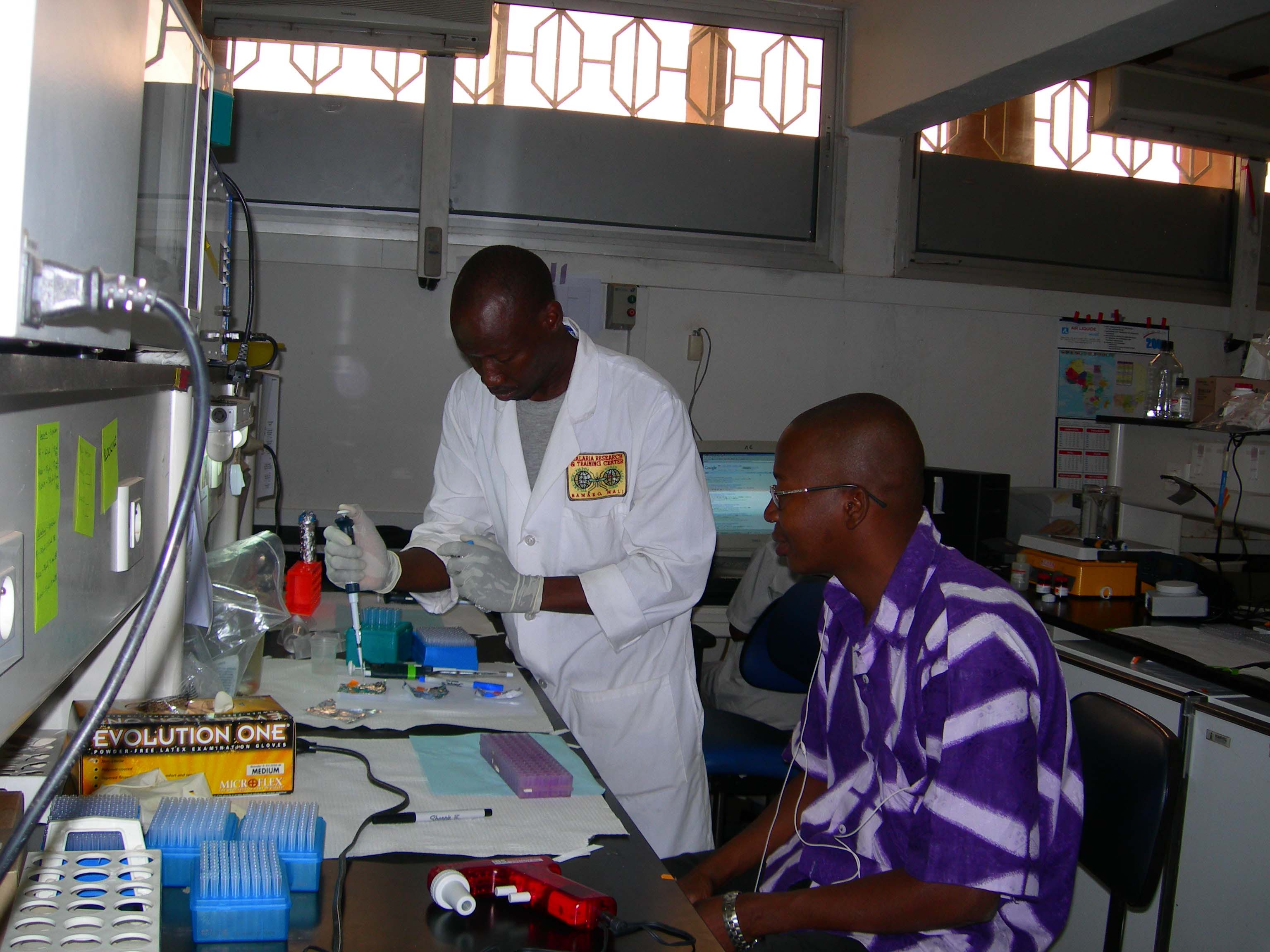 Yaro and Moussa setting ELISA